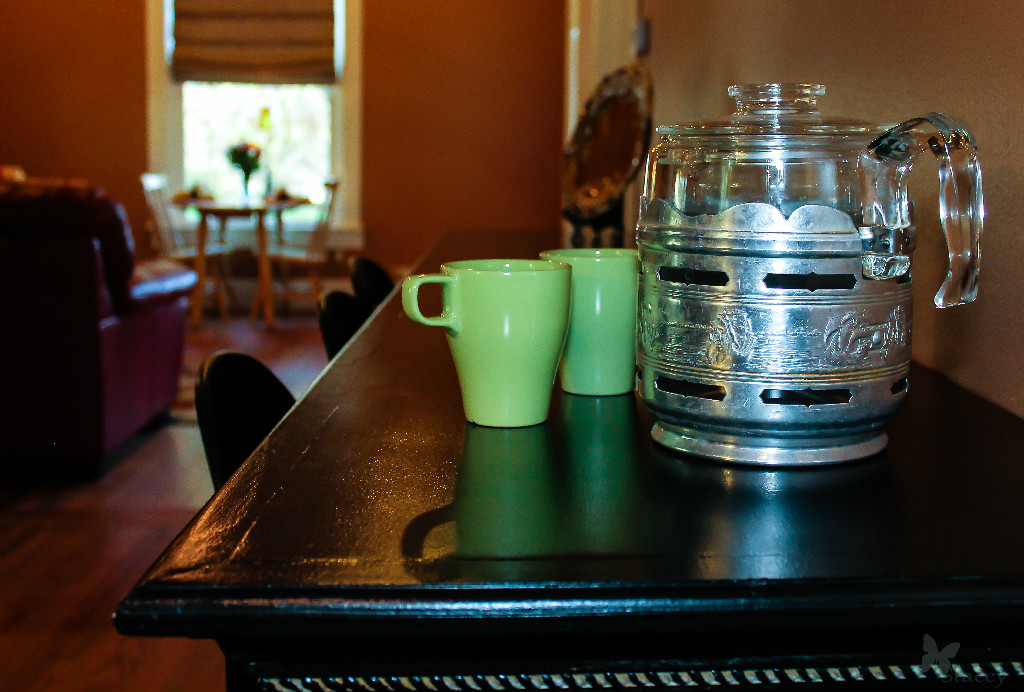 F1 Circuit of the Americas 2013
Nov. 14-Nov. 18 (check-in Early on Thursday/Check-out Late on Monday)
$1,500 for 4
UT vs Oklahoma State
Nov. 14-Nov. 18 (check-in Early on Thursday/Check-out Late on Monday)
$1,500 for 4

---
Smithville's Favorite Eateries:

Highly recommended for breakfast and/or lunch at the Comfort Cafe. A donation only establishment--treat yourself to great food and help them continue to do good work in the community of Smithville

For dinner throw on your cowboy hat and boots and take the scenic drive to Winchester just 12 miles out of town. There you will find Murphy Steakhouse. Enjoy fresh hand cut steaks to order, seafood dishes, beer and wine. Highly suggested you make reservations in advance. Very popular with locals.

Back Door on Main Street offers a different menu each night. All items prepared will be fresh and to your liking. Suggest you call and see if they are open, what's on the menu and make your reservation.
Smithville is perfectly situated to take advantage of the Texas BBQ Trail. Not on the trail, but a great place to start your BBQ adventure is Smithville's own Zimmerhanzel's BBQ, but get there early, because this favorite of locals and tourist alike sells out quickly.
Mexico Lindo-1307 NE Loop 230 512-237-2226. Great breakfast and mexican food. Low prices and casural.

Brookshire Brothers a grocery store and pharmacy is located at 501 N.W. Loop 230 just a couple of miles from the cottage.

A complete directory of our local shops and eating establishments can be found here.
---

Texas wineries:
At nearby La Grange you'll find Rohan
Meadery and Rosemary's Vineyard & Winery. Visit this website to find more.
Nearby Towns: La Grange, Texas, 20 miles from Smithville, is a small town rich in history and offers a variety of activities sure to please just about everyone on your trip. Visit their Tourism guide to learn more.

Racing Fans: The new and impressive Circuit of the Americas track, home to F1 Racing in the United States, is located approximately 45 miles from Smithville. Events are held at the track throughout the year. Learn more here.


History Buff: Smithville, Texas and the surrounding area are rich in history. Smithville is one of the towns found along the Texas Independence Trail. To that end, there are a variety of history related activities to enjoy during your stay. Find things to do in Bastrop County here. Here in Smithville you'll find the Railroad Museum & Depot and the Smithville Heritage House & Museum.
Movie Buff: Smithville was the first town in Texas to be designated a "Film-Friendly City" by the Texas Film Commission. To date over 30 productions, movies and commercials have been filmed in Smithville. Star struck visitors can download a map of homes and filming locations from the Chamber of Commerce under Tours. An overview of Smithville's celebrity status can be found in this article by Texas Highways.
Arts: Culture in the country doesn't get any better than the Shakespeare at Winedale program presented by the University of Texas. Just 4o miles away from the cottage, this is the perfect addition to any trip. Visit their website to view the performance schedule and make plans to add a night with the Bard during your stay.Also in Winedale, make pre-arrangements take a private tour of the University of Texas Brisco Center for American History. Winedale is a complex of nineteenth-century structures on 225 acres near Round Top, Texas. Winedale's research collections include nineteenth-century buildings and extensive collections of decorative arts and material culture objects.
In nearby Round Top, Texas, Antique Festivals take place several times a year. More info: visit their website and be sure to check out the Marburger Farm Antique Show.
Smithville's own Smithville Playhouse offers homegrown theater entertainment year round.
Outdoor Enthusiast: There are 6 golf courses within 25 miles of Smithville. Find a list here: Golf Nexus.
Fly Fishing-Reserve your trip-Hill Country Flyfishers-512-589-3474
Cycling and mountain biking trails can be found at Buescher State Park and Rocky Hill Ranch.
If you are looking to spend time on the water, the Colorado River runs through town inviting you to grab a raft and take a float. Find out more about our local park, Vernon L. Richards, which offers river access here.
West of Smithville find hiking, fishing, swimming and more at Bastrop State Park and McKinney Roughs Park.
Buescher State Park on the outskirts of Smithville provides visitors with fishing tackle, kayak and canoe rentals to use on the stocked lake.



Planning a girl's weekend?
Spa Djano at the Hyatt Lost Pines Resort-30 mins away. A Day Pass can be purchased for $35.

Buttercup Spa